Quick Catheter
A patent-pending double lumen central venous catheter inserted over a needle that can be confirmed real-time by ultrasound.

Innovation:
Modernization of conventional central venous access
Eliminates need for x-ray confirmation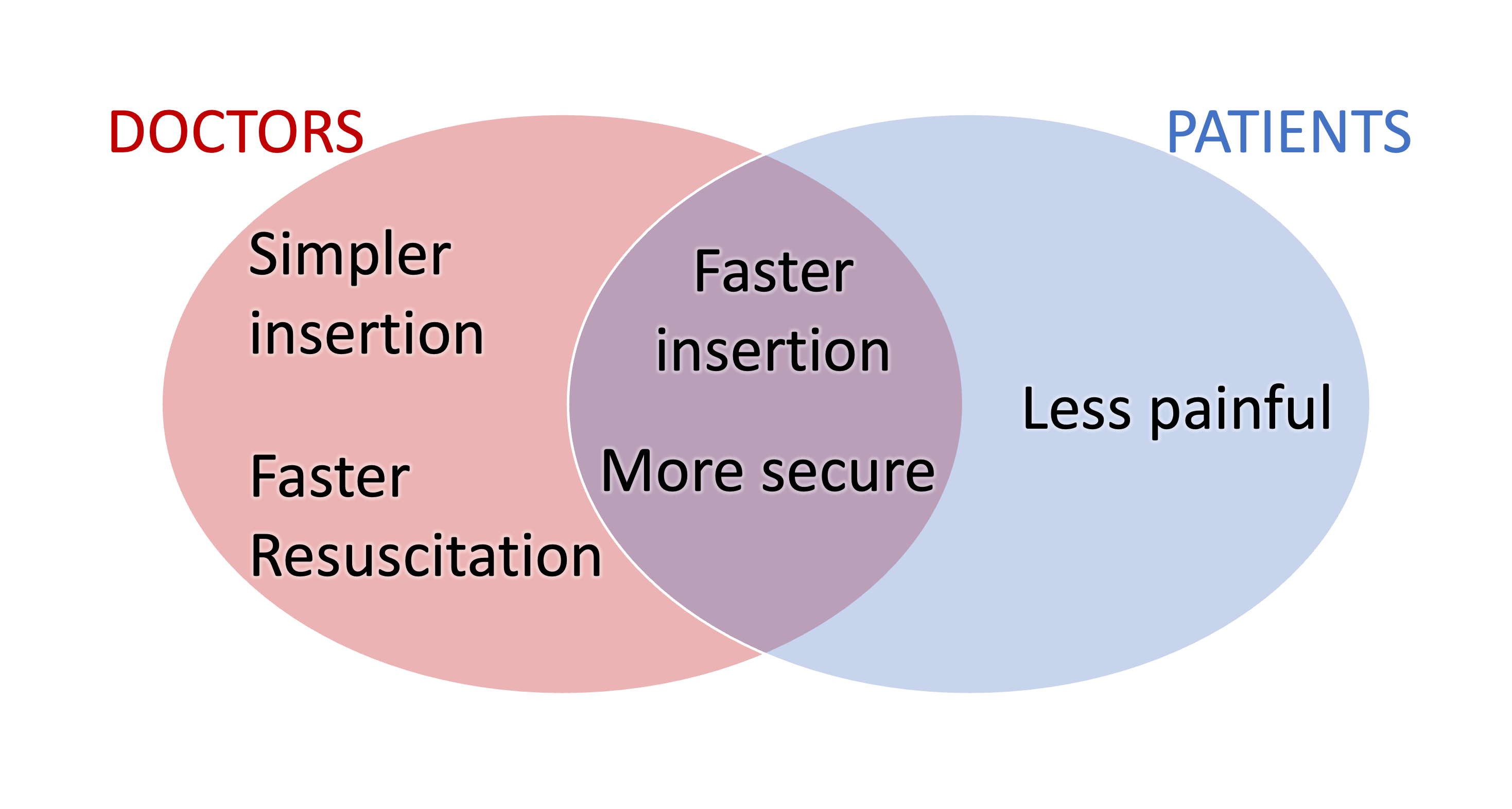 Specific Benefits:
80% reduction in puncture to dressing time
~4x faster flow rate than 7F triple lumen primary port
Greater sterility and security than the "easy IJ"
More secure than using catheter clamps which can dislodge with only 2 lbs force
© 2022 Dirkes Medical, PLLC. All rights reserved.